Last month, Indonesia's parliament managed to pass a revised law on mineral resources and coal, the Mining Law No.4/2009, without much scrutiny from civil organisations as the country is practising strict physical distancing.
Like the earlier version, the new revision, Law no. 3/2020, sets no requirements to fill abandoned mine pits.
Our recently published study shows filling mining voids, particularly those close to residential areas, is critical to avoid drownings, especially in children.
To date, rainwater-filled mining pits in the province of East Kalimantan have claimed 37 lives, 32 of which were children under 18.
Unfortunately, the current regulations are insufficient to protect locals from hazardous mining practices.
Lack of legal clarity
Mine reclamation is defined broadly in the previous mining law as an activity carried out throughout the phases of mining to arrange, restore and improve the quality of the environment and ecosystem to enable them to function again according to its designation.
The previous law and the revision require mining license holders to submit a reclamation and post-mining activity plan, and set aside a reclamation and post-mining guarantee in the form of a term deposit.
More specific requirements for reclamation are set out in implementing regulations that state voids must be made safe, slopes stabilised, water quality in voids or on sites restored and monitored, and the mine site re-vegetated.
Other related laws governing mining require setting up fences or warning signs surrounding the mine site.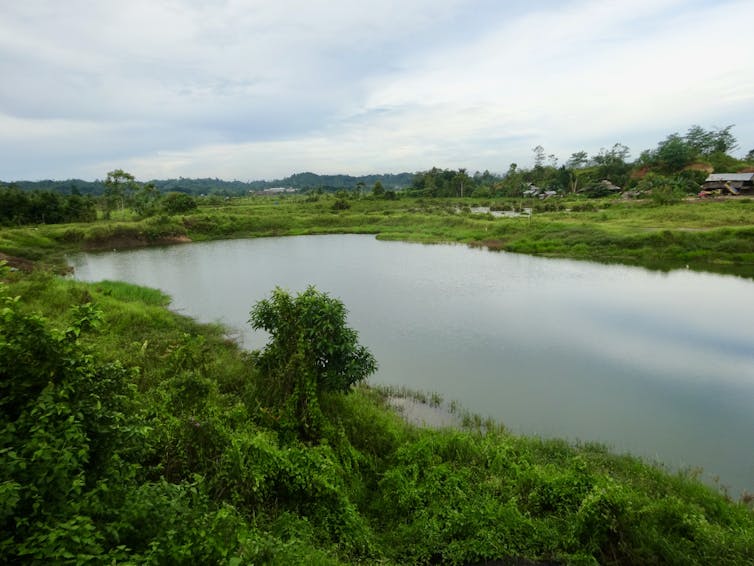 In our research, respondents said a lack of clarity in previous laws allows mining companies to interpret reclamation narrowly, as limited to re-vegetating cleared land and the overburden (material that has been dug out of the mine pit and piled on site).
Our research draws on key informant interviews, focus group discussions and site observations between December 2018 and May 2019.
Twenty four interviewees were from institutions including national and sub-national government, non-government and community organisations, mining companies and academia.
We also conducted interviews with local mining-affected communities.
We complemented our data with 32 interviews conducted between 2015 and 2017 with key informants from government, international NGOs, development organisations, and mining companies.
We compiled various government data sources, land satellite imagery (2016-2020) and media reports to show the location of mine-related fatalities and mine areas around Samarinda, East Kalimantan.
The law mentioned nothing about refilling the voids back after exploitation, a restoration activity that would be expensive for mining companies. Therefore, normal practice was simply to leave the mining pits behind.